Bike to Work Day
Parking facilities on campus were car-free and crammed with bikes, as LAU's community joined the global "Bike to Work Day" initiative to promote the bicycle as an alternative way to commute.
In aid of a sustainable campus, city and nation, students, faculty and staff pedaled their way to campus.
LAU Facilities Management fully supports and encourages sustainable living and all green solutions on and off campus.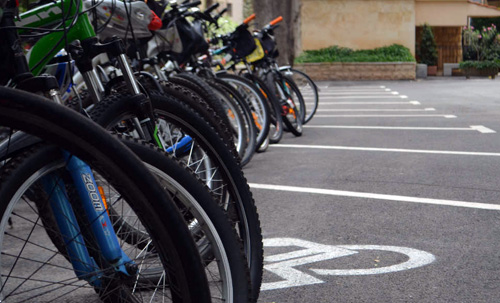 We therefore invite you to join this initiative to preserve our environment.