Nature Fair "À la Nature"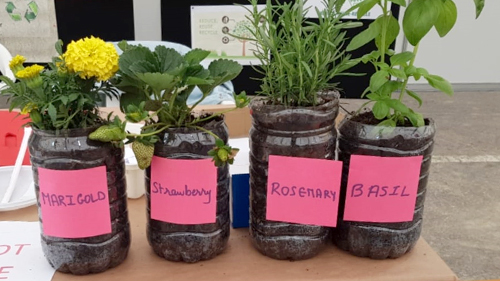 Facilities Management Physical Plant participated in the Nature Fair "À la Nature" organized by the Office of the Dean of Students on Friday, April 5, 2019 on Byblos Campus.
At the booth, the attempt was to raise awareness among LAU students, faculty, and staff on the importance of Reducing, Reusing, and Recycling materials. Light was shed on how these 3R' words are the key strategies to develop habits for a sustainable living since they help conserve natural resources, save landfill space and preserve energy.
We can all make a difference.