News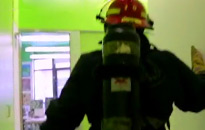 During 2017, the Environmental Health & Safety (EHS) unit conducted five safety events across LAU campuses.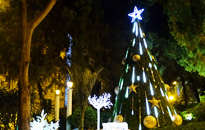 Lights and music filled the air with the holiday spirit during the Christmas Tree Lighting Ceremony organized by the Facilities Management in coordination with the Office of the Dean of Students on Beirut campus.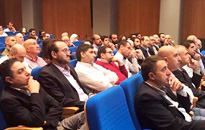 On November 15 conference, the Lebanese Order of Engineers and Architects held a conference titled "Challenges in Special Buildings Design and Construction."The prestigious event was held under the patronage of Minister of Industry Hussein Hajj Hassan. A panel of national and international speakers presented various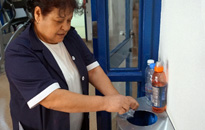 LAUers are constantly striving to keep our campuses beautiful. One way to do that is to follow the university's waste sorting and recycling plan, the result of our institution's commitment to serving our country and respecting its natural beauty.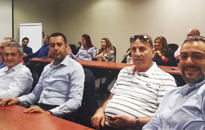 Facilities Management Team gathered to provide opportunities for passing along important information and directives that keep the team connected and working towards a common goal.