Earth Hour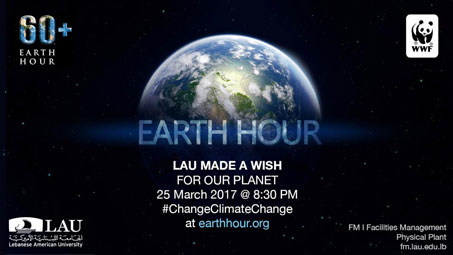 Celebrating Earth Hour has become a yearly tradition at LAU, standing in solidarity with the world's top landmarks.
On Saturday March 25th, we turned off the lights on both campuses between 8:30 p.m. and 9:30 p.m. and we invited the LAU community and friends to do the same at home.
This year, we added a special touch to this event by gathering to lighten candles and to celebrate on both campuses.
LAU's Facilities Management - Physical Plant always strives to raise awareness about sustainability issues, our environment, our planet, aiming to inspire the community for action, beyond the "hour".
---