General Safety Presentation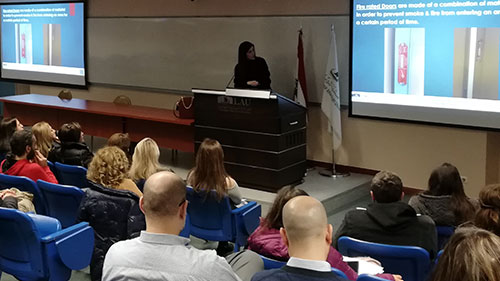 In collaboration with the Human Resources Department, a General Safety Presentation was offered by Facilities Management Department on the 15th of February, 2019 in Beirut campus and another one on the 1st of March in Byblos campus .
Ms. Abeer Kalawoun, University EHS Engineer, delivered this essential presentation to all LAU Community. It highlighted the safety procedures that should be followed in cases of emergency, while introducing the available safety components at LAU's Campus buildings.
Covered topics:
- Safety Systems
- Buildings Fire Strategy
- Fire Emergency Procedure
Photos and Videos extracted from the National Fire Protection Association (NFPA) were also shared, in addition to a Q&A session.