Commencement Preparations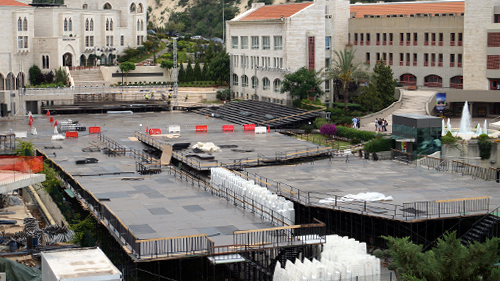 "Establish a bright future for yourselves, contribute to the growth of the community in which you choose to live, and make the world a better and safer place for all of us."
Preparations for LAU's Commencement 2017 are underway in both campuses, Beirut and Byblos. Custom platforms are being constructed to celebrate our graduating students and welcome their esteemed families to mark a new milestone.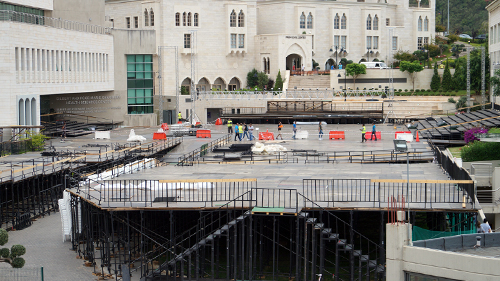 As we approach commencement, our sense of pride in your achievements will increase, culminating on graduation day with profound joy at the successful completion of this phase in your lives, and anticipation for the next.
You have worked hard and smart at LAU to excel in your studies. You have found at LAU a warm environment for your personal growth and maturity. Our faculty, staff, and administrators have cared for you and offered you strong support and excellent advice. You have established everlasting friendships that will inspire you throughout your life. You have, by your accomplishments, filled the hearts of your parents with happiness and satisfaction. But your graduation date will only mark the commencement of a new phase in your lives. Imbued with LAU's inspiring values and equipped with a strong education, you'll pursue the next phase of your lives with vigor, commitment, and success. Your careers, we are sure, will be rewarding and your service to society will be exemplary. Our only consolation for our sadness at your pending departure will be your joining the ranks of our alumni. Congratulations to you, your parents, and your loved ones, and best wishes for continued success in the future.
Joseph G. Jabbra, Ph.D.,
President
Lebanese American University