Recycle for a CAUSE - Students Orientation Spring 2020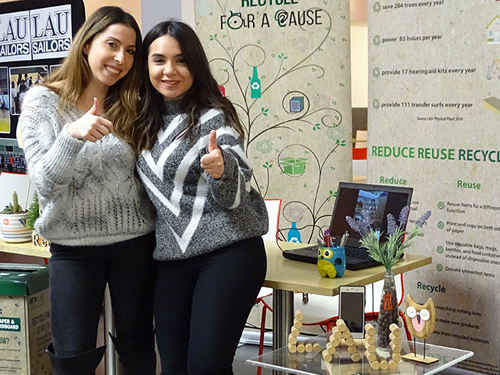 With the beginning of each semester and as per the practice, we took part of the Students Orientation session that was held at Irwin Hall Auditorium and Cafeteria in order to acquaint our new comers about the recycling initiative.
The new students were informed about their responsibilities and the importance of their role to keep this noble initiative running.
In addition to that, a Q&A session took place at the Recycling booth in the Cafeteria to touch their familiarity with the initiative and spot the lights on some effective recycling tips to assist us in completing our mission.
Have a green spring semester!