Sustainable Living
Tips for Green Living
We provide members of our community with practical, everyday green tips, helping them to lead a sustainable life style and join us in turning LAU into a green facility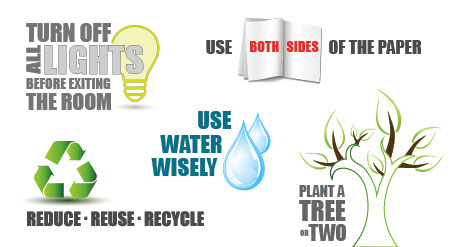 The Green Pledge
The Green Pledge is an agreement to make small, simple choices in your daily life to help make our campus more sustainable. These small changes will add up to a big impact if we all do it together.
Join other students, faculty and staff who have already committed to sustainable behavior.
Your name will be featured among LAU's committed green community.
The Green Calendar
Our green calendar identifies one anchor green day per semester and links it to activities that encourage the LAU community to go green.
---
On Saturday, 30 March 2019, LAU took part in the global "Lights Off" for one hour (8:30PM to 9:30PM), joining the world communities in solidarity with our Planet Earth #CONNECT2EARTH. We pre-celebrated Earth Hour on Thursday, March 28th, on both campuses, where hundreds of students, faculty and staff stepped-up in joining the global connect2earth.org movement. You can also check Earth Hour 2019's Moments.
---
---
On Saturday, 24 March 2018 at 8:30 p.m., the Lebanese American University joined millions of people across the globe in switching off the lights of our business premises and our homes for one hour as part of Earth Hour, the world's largest grassroots movement for the environment. By taking part in this global "LIGHTS OUT" event, we continued acknowledging our commitment to #Connect2Earth this Earth Hour.
---
---
We celebrated Earth Hour 2017 on Saturday March 25th, in what has become an LAU tradition. This year, we added a special touch to the event by gathering with the students to lighten candles and celebrate on both campuses. You can also check Earth Hour 2017's Moments.
---
---