Earth Hour 2019

We care about the future of our Planet

Let us live more sustainably!

#LAUcares

Save Energy, Protect our Planet #EarthHour2019 #CONNECT2EARTH

Continuing with our yearly tradition, every March 30th, LAU joined millions around the world in celebrating Earth Hour and spreading a message of sustainability and connection to our planet within the Lebanese community.

We pre-celebrated Earth Hour on Thursday, March 28th, on both campuses, where hundreds of students, faculty and staff stepped-up in joining the global connect2earth.org movement; candle light surroundings, a serene Yoga session, and tasty free sandwiches complemented our festivities.

And on Saturday, March 30th, LAU took part in the global "Lights Off" for one hour (8:30PM to 9:30PM), joining the world communities in solidarity with our Planet Earth #CONNECT2EARTH.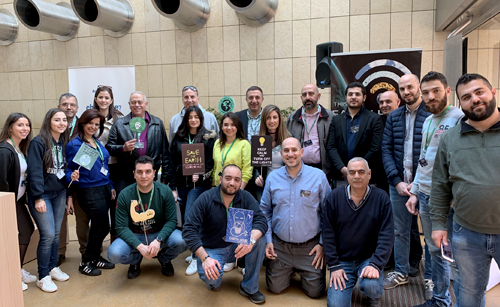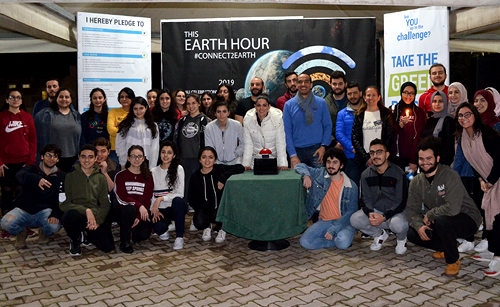 We are proud of every single one of you who pledged and joined our growing LAU's Committed Green Community. We encourage all fellow enthusiasts to devote to a better and more sustainable environment by committing to Take the Green Pledge.

A greener and healthier environment and nature make our life better by providing good food, clean air, freshwater and so much more.

A special thank you to the Hospitality Services Unit, the Office of the Dean of Students, the Athletics Office, the Students' Environmental Club, and the Students' Music Club for their efforts and valuable contributions to this initiative.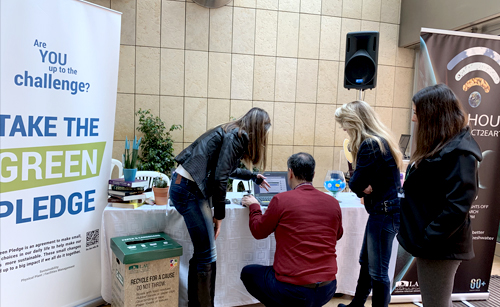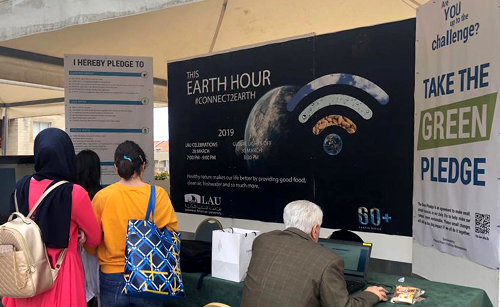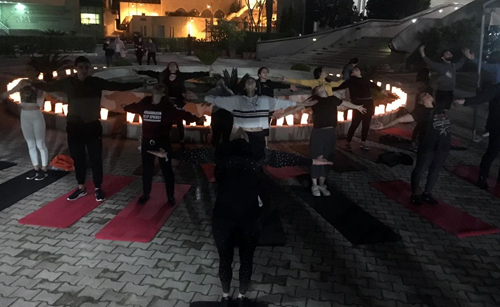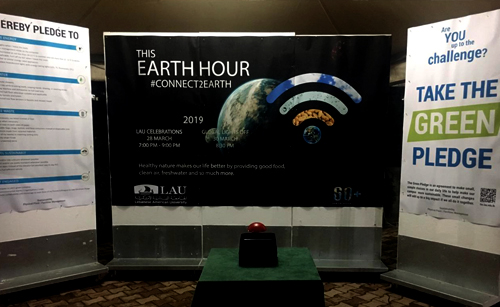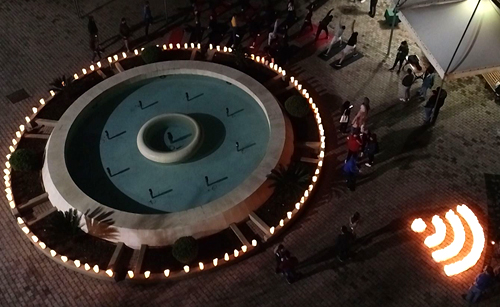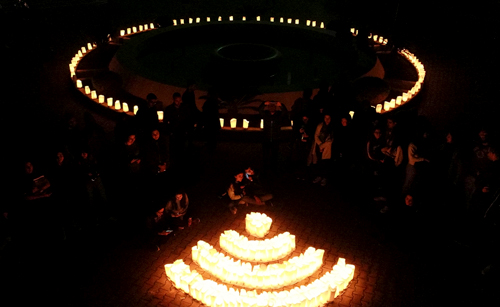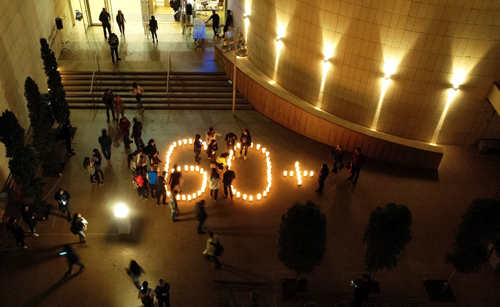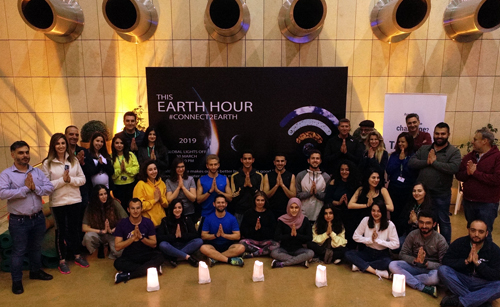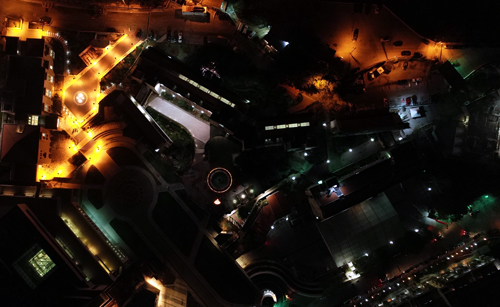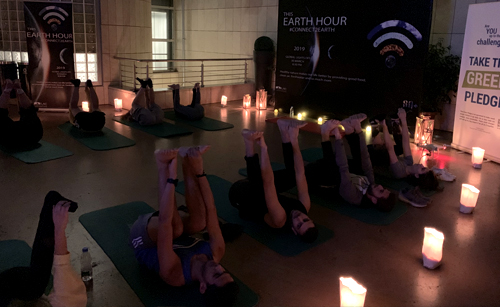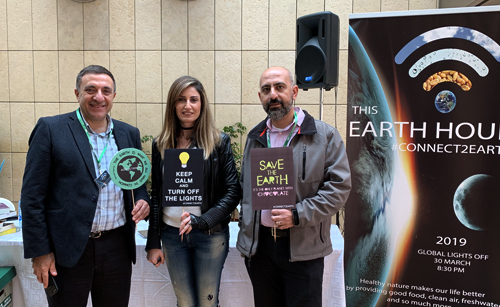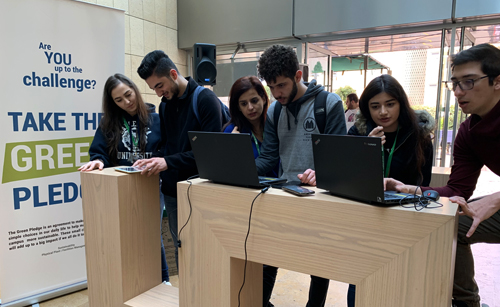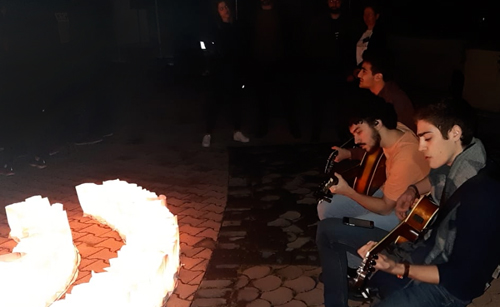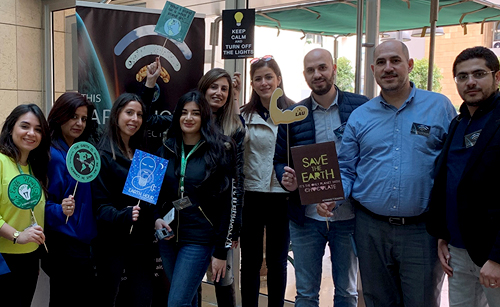 You can further check Earth Hour 2019's Moments.
Last Updated: March 14, 2020