Find my way around campus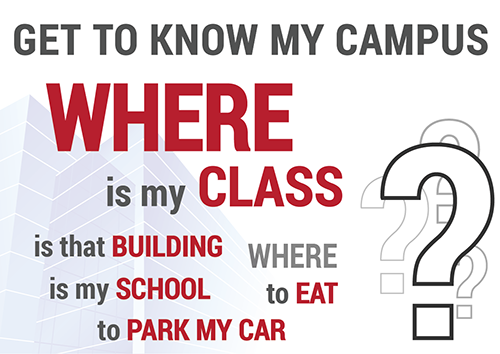 Whether you're trying to find a new classroom at the start of semester, your school, the library, or needing to track down a computer lab or study space, LAU's Facilities Management will make it easier to get to your destination.

Explore the different spaces by building, office, service or… :

Explore the university's prime spaces by function:

Helpful Tips
#1 Map it: A campus map will be your best friend for the first week or so
#2 Follow the signs: Look out for directions and maps across the campus to orient yourself and locate your building or classroom.
#3 Spot landmarks: Use landmarks or references to orient yourself; the cafeteria, the post office, the library, a central square can help you better to find your way around.
Last Updated: August 26, 2021